2017 Graveface Fright Fest
Graveface and the Tybee Post Theater present the Graveface Fright Fest film festival! From 1pm-close we'll transform the beautiful and historic Tybee Post Theatre into a Halloween-themed spectacle.
Since 2007, Graveface has thrown music festivals, horror movie fests and a barrage of other events in both Chicago and Savannah, but this marks their first ever foray into a film festival on Tybee. Of course, it wouldn't be Graveface if it didn't lean towards the macabre, including "Deadtime Stories" (1986) w/ Director & Writer Jeffrey Delman appearing in a Q&A. Many more films will be announced as they are confirmed. All films selected have been curated by Ryan Graveface.
But that's not all! There will be vendors on the front lawn, a trailer competition, and more! There's also a VIP package featuring choice seats, the new Marshmallow Ghosts release, a screen-printed poster commemorating the Graveface Fright Fest, a T-shirt and more.
Saturday, Oct 28, 1-11 pm. Tickets $20 in advance, $25 day of the show; $50 VIP package in advance only.
The Event is on October 28 and runs from 1pm to 11pm at the Tybee Post Theater
Information is from https://tybeeisland.com/events/event/2017-graveface-fright-fest/
Picture is from history.com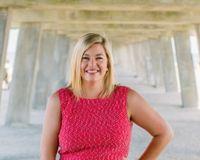 Meet Jenny Rutherford Jenny Rutherford Real Estate, LLC. Where did you grow up? I grew up on a farm at the base of the Blue Ridge Mountains in Virginia. I've lived in several states, including Virgi....