Congratulations To Our Newest Buyer In Pooler
Congratulations to our Newest Buyer! Closed in under 30 days! Big Thanks to our lender, attorney and co-op agent, plus our amazing team that attributed to our successful closing!
https://www.facebook.com/deannasold/posts/570352596688701

Who's next? Do you or someone you know need to move into a new home in 30 days? 60 days? 90 days? We can help you! Call/text 912-495-8001 to schedule an appointment with me to begin your home buying process!!!
#Savannah #Pooler #RealEstate #Forsale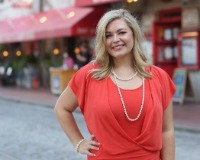 Meet Jenny Rutherford Jenny Rutherford Real Estate, LLC. Where did you grow up? I grew up on a farm at the base of the Blue Ridge Mountains in Virginia. I've lived in several states, including Virgi....