Mandatory 10 Digit Local Dialing Begins October 2021
Mandatory 10-Digit Local Dialing Begins October 2021
Beginning in October, area codes will be required when placing calls using a United States phone number. Up until this point, a Default Area Code (DAC) feature automatically does this for you. The feature is being removed. As of that date, users assigned United States phone numbers with U.S. area codes must dial 10-digits to place local calls successfully. Users must dial 10-digits (area code + telephone number) to complete local calls in the United States. On and after this date, local calls dialed without the area code, will not be completed, and users will receive a message that the number cannot be completed as dialed. Users will be required to dial using the 10-digit number.
This change has been made due to the increasing concern regarding national suicide rates and mental health. The Federal Communications Commission (FCC) has adopted 988 as a new number to connect calls to the National Suicide Prevention Lifeline in the U.S. This hotline will be available by calling 988 beginning July 16, 2022. Users will also be able to reach the Lifeline by dialing 1-800-273-8255 (TALK). Until July, landline users must dial 1-800-273-TALK to reach the Lifeline, wireless users can call 988 now. For the 988 call number to work properly, the U.S. FCC is requiring all providers to implement mandatory 10-digit local dialing nationwide. Other emergency and special service numbers will remain the same.
To ensure a smooth transition, check your contacts, customer records, or call forwarding systems to ensure they are using the 10-digit dialing before then! Items and systems that should be checked may include: life safety systems and medical monitoring devices, PBXs, fax machines, Internet dial-up numbers, fire or burglar alarm systems, other security systems or gates, speed dialers, mobile or other wireless phone contact lists, call forwarding settings, voicemail services, and other similar functions. Be sure to check your website, personal and business stationery, advertising materials, personal and business checks, contact information, your personal or pet ID tags, and other such items to ensure the area code is included.
Since 2008, suicide has ranked as the tenth leading cause of death in the United States. Suicide claimed the lives of more than 48,000 Americans in 2018, resulting in about one death every 11 minutes. To aid in the prevention of suicide-related deaths, the 988 Lifeline was created. The National Suicide Prevention Lifeline is a national network of approximately 170 local- and state-funded crisis centers. The Department of Health and Human Services' Substance Abuse and Mental Health Services Administration administers the National Suicide Prevention Lifeline, in partnership with the Department of Veterans Affairs, which manages the Veterans Crisis Line. The adoption of the new rules reflects a commitment to delivering Americans necessary intervention services. Switching to an easy-to-remember 988 as the '911' for suicide prevention and mental health crisis services will make it easier for Americans in crisis to access the help they need and decrease the stigma surrounding suicide and mental health issues. FCC staff first proposed 988 as a three-digit, nationwide number in a report submitted to Congress in 2019.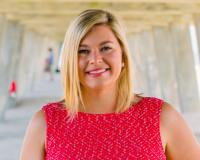 Meet Jenny Rutherford Jenny Rutherford Real Estate, LLC. Where did you grow up? I grew up on a farm at the base of the Blue Ridge Mountains in Virginia. I've lived in several states, including Virgi....