Check Out Georgetown In Savannah Georgia
Located on the bluff, surrounded by beautiful marshes, Georgetown, is one of the best kept secrets in Savannah! This neighborhood, located southwest of the city, is full of different housing types and plenty of amenities, including shopping, movie theaters, professional organizations and clubs. It is centrally located and close to 204/Abercorn, Interstate 95 and US Hwy 17 & Chatham Parkway! Minutes away from the hub of Savannah, Georgetown is home to the Coastal Georgia Botanical Gardens, a Gorgeous 51-acre Botanical Garden. This area also houses the wilderness preserve of Chatham County Wetlands Reserve, a former dumping ground turned national park that is a major habitat for migratory birds and amphibians. Boat owners will be ecstatic to know that this area is also near the King Ferry Park, which has a boat launch into the Ogeechee River! Georgetown has a population over a little over 11,000 and continues to grow! Part of that growth is the boom of new construction in the area! An abundance of move in ready homes are on the market at a multitude of different sizes and affordable builds. There is something perfect for each and every buyer!

If you or someone you know is interested in knowing more about this area or any where in the Coastal Georgia Area, please reach out to me! I am a knowledgeable Realtor, that is familiar with the different areas and options in the Savannah Area!
Click on the link below to see all of the current homes on the market in the Georgetown Area

http://deanna.jennyrutherford.com/index.php?types[]=1&areas[]=zip%3A31419&fbts=1215184&beds=0&baths=0&min=0&max=30000000&map=0&options[]=&sortby=listings.listingdate+DESC&quick=1&ppc=Blog&addht=%23georgetown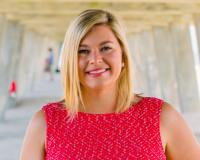 Meet Jenny Rutherford Jenny Rutherford Real Estate, LLC. Where did you grow up? I grew up on a farm at the base of the Blue Ridge Mountains in Virginia. I've lived in several states, including Virgi....