Cirque Du Canines December 15th
SkyBound Canine Entertainment & Tybee Post Theater have come together to bring Tybee Island one Heck of an Adorable & Entertaining Event that's sure to be Fun for the Whole Family & your Friends!
With Tricks, Stunts, Audience Participation and More, Cirque du Canines Holiday themed Show is Guaranteed to WOW! you & Keep your Holiday Spirits Way Up 🐶🐕🎄
__________
📲🔗http://bit.ly/cirque-du-canines
#tybeeisland #tybeebeach #cirqueducanines #savannahbeachandracquetclub #puppytricks #audienceparticipation #tybeelivin #southernlife #southernlifestyle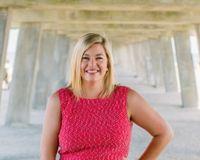 Meet Jenny Rutherford Jenny Rutherford Real Estate, LLC. Where did you grow up? I grew up on a farm at the base of the Blue Ridge Mountains in Virginia. I've lived in several states, including Virgi....