Find out if your community has a recent or upcoming flood map change. When your community's flood map is updated to reflect the current risks where you live, requirements for flood insurance coverage and the costs of your policy can also change.
Find your community's flood map (Type in your address and choose "Interactive Map")
Get answers to your flood mapping questions online or by talking with someone from FEMA's Map Service Center.
Request a review of your flood zone designation (If you believe the zone your insurer or lender has determined for your property is incorrect.)
Information is from https://www.fema.gov/national-flood-insurance-program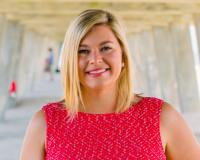 Meet Jenny Rutherford Jenny Rutherford Real Estate, LLC. Where did you grow up? I grew up on a farm at the base of the Blue Ridge Mountains in Virginia. I've lived in several states, including Virgi....