How To File Flood Claim Pt 1
You should report your loss immediately to your insurance agent or insurance carrier and ask them about Advance Payments. Advance Payments are being granted to eligible policyholders after Hurricanes Harvey and Irma and you may be able to receive some funds before the adjuster inspects your damage.
If you need assistance to help you find your insurance carrier, please call 800-621-FEMA (3362), and select option 2. Help is available in most languages. Individuals who are deaf or hard-of-hearing can use TTY 800-462-7585 .
A claims adjuster should contact you within 24-48 hours, but it may take longer, depending on the severity of the flood event.
You should have the following information available when reporting your claim:
Policy Declarations page (official document detailing your flood insurance coverage), if available

How you can be reached: Telephone phone number or alternate contact number; email address

The insured property location

The name of any mortgage company(s)
NOTE: Your NFIP policy does not cover Additional Living Expenses, including temporary housing, but if you qualify, FEMA's Individuals and Households Program might be able to help. So it's important to register with FEMA, even if you have flood insurance.
Registering online, at DisasterAssistance.gov is the quickest way to register for FEMA assistance. If you do not have access to the internet you may register by calling 800-621-FEMA (3362) or 800-462-7585 (TTY). If you use 711 relay or Video Relay Service (VRS), call 800-621-3362 directly. The toll-free telephone numbers will operate from 6:00 a.m. to 10:00 p.m. (local time) seven days a week until further notice.
Information is courtesy of Fema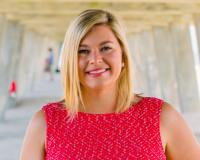 Meet Jenny Rutherford Jenny Rutherford Real Estate, LLC. Where did you grow up? I grew up on a farm at the base of the Blue Ridge Mountains in Virginia. I've lived in several states, including Virgi....