Off Market Properties In Savannah
So, what is an "off market property"?
The term "off market" could have several meanings, but essentially an off market property is a home that is for sale but is not listed in the MLS. The MLS (or Multiple Listing Service) is the system that all licensed realtors use as their database of homes currently listed for sale. The MLS is the system that feeds other 3rd party websites such as Zillow or Realtor.com all of their for sale listings, except the MLS is always kept up to date as opposed to these 3rd party websites. So if someone is referring to a home that is for sale as "not on the market" is just means that they are not actively marketing this property for sale through a broker. That being said, this would include other types of home listings such as "coming soon" properties and For Sale by Owner properties.
Sometimes we know of a home that's currently under construction or in the process of being renovated and the owner may want to list it off market for the time being until renovations are complete. This sometimes gives the home seller or investor a leg up on getting the word out about the home and that it will be for sale in the near future. Another common instance where a Seller asks us to list their home as off market would be for real estate investment property, where the owner currently has a long term lease in place and they would gladly sell the property for the right price, but are in no rush to sell the home since they have current cash flow. If another investor wanted to pick up the cash flowing investment property while it was off market, the Seller would be willing to sell to them for the right price and the new owner would start collecting rent. Overall, when a home is being sold as a private sale, off market, or states "non-MLS" it just means that the home is for sale, but you have to know the right people to find out about it. We often know of many off market properties here in Savannah, GA so please reach out if you would like to be alerted to NEW off market properties prior to them going on MLS.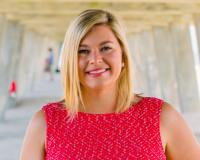 Meet Jenny Rutherford Jenny Rutherford Real Estate, LLC. Where did you grow up? I grew up on a farm at the base of the Blue Ridge Mountains in Virginia. I've lived in several states, including Virgi....