Pirate Fest Is Coming Soon
Pirate Fest on Tybee Island is coming up soon! It will begin on October 5th and will run through October 8th! There will be many events for everyone to enjoy! There will be different events each day with the parade on the 7th from 3 to 5 pm. Pirate Fest is a great opportunity for bonding time with the family or to meet the Tybee Island community. Check out https://tybeeisland.com/pirates/festival-info/schedule/ for more information on the upcoming festival!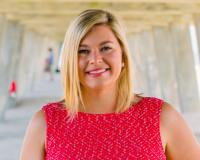 Meet Jenny Rutherford Jenny Rutherford Real Estate, LLC. Where did you grow up? I grew up on a farm at the base of the Blue Ridge Mountains in Virginia. I've lived in several states, including Virgi....